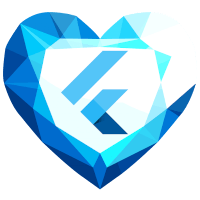 Flutter Gems
Flutter Gems is a curated list of 5500+ useful Dart & Flutter packages that are categorized based on functionality.
Top Flutter Light Mode, Dark Mode and Themes packages
Last updated: November 27, 2023
Compared to Light Mode (Default), Dark mode is a color scheme that is primarily dark colored and low in light reflectance. It is often used to reduce eye strain, especially in low-light conditions. Dark mode can also be used to make text easier to read in a Flutter app.
There are an endless amount of color themes that can be used in a Flutter app. Some popular color themes include using all black and white, shades of one color, or multiple colors that compliment each other. For example, a black and white color theme can create a sophisticated and elegant look, while brighter colors can create a fun and festive atmosphere.
The complete list of Flutter packages that provide a Switch to toggle between Light Mode and Dark Mode, and can help you Change Theme or Color Scheme in your Flutter app, is provided below.
---