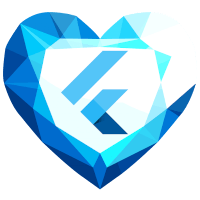 Flutter Gems
Flutter Gems is a curated list of 5500+ useful Dart & Flutter packages that are categorized based on functionality.
Top Flutter Avatar, Profile Picture and Chat Heads packages
Last updated: November 27, 2023
A profile picture is typically used in social media applications to "put a face to the name". It can either be an actual image of the user's face, or a digital personal avatar that can be customized the user. Its primary purpose is to help others identify the user and create a visual association. Depending on the application platform, it is displayed as a small image appearing next to the account name on posts, comments, mentions, leaderboards, etc.
In messaging apps, these little profile pictures can pop up on the screen when the user receives a message. These are also knows as Chat Heads and they make it easy to keep chatting while doing other things on the phone.
The complete collection of CircleAvatar, Profile Picture, User Avatar and Chat Head packages is provided below.
---