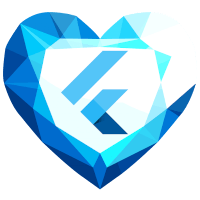 Flutter Gems
Flutter Gems is a curated list of 5500+ useful Dart & Flutter packages that are categorized based on functionality.
Top Flutter Flutter Web packages
Last updated: September 20, 2023
Flutter ecosystem provides various packages that can help you build and optimize Flutter Web applications. Whether you want to add Angular components, or add SEO to your Flutter web app, packages in Flutter ecosystem offer a comprehensive set of tools and utilities to hep you. From meta tags and structured data to sitemaps and canonical URLs, these packages help improve your app's search engine rankings and visibility. Dive into our curated selection of Flutter web packages and take control of your Flutter app's, attracting more users and reaching a broader audience.
---